Define Your Demographic
March 25, 2015

How to Generate Reviews for Your Small Business
July 25, 2019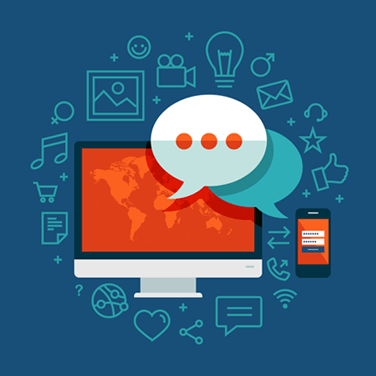 Make sure you have a solid online presence!
We know it can be a struggle to spread the word about your local business, especially when you must compete with large companies who can spend large sums of cash to advertise themselves. However, there are many ways you can market your business to local clients using online tools. Online advertising platforms can be very effective when used properly and they give you the ability to use analytics to see exactly what your ROI is.
Here are some great ways you can start to build a strong online presence for your small business:
1. Claim and Complete Your Google My Business Account
A Google My Business account is essentially a business listing within Google. It's a free Business Profile and it lets you easily connect with customers across Google Search and Maps. This will be very effective for location-based searches and provide your customers with a look at your business before they even visit your website or social media pages. Your Google reviews can be displayed here along with photo's and basic company info.
2. Manage Your Facebook Page
Facebook can be a very effective business tool. Having an active and engaging Facebook page will prove to potential customers that you are indeed a trustworthy and knowledgeable company. It's important to stay active on Facebook and post about your business and related topics often. It's crucial to be authentic when posting on all social media platforms, being real or genuine is always the best practice. Customers want to hear from your business on Facebook, see your photo's, and most importantly learn about other people's experiences with your business.
3. Have Strong Website SEO
SEO or Search Engine Optimization is crucial for small businesses looking to provide a service to a specific local market. SEO helps your website to show up in the top organic search listings when a potential customer searches for your services. There are many factors that go into making this happen. The best way to start off is by having a beautiful website with authentic content about your business and services.
4. Run Advertisements to your Local Area
Online advertisements have come a long way over the years, they allow you to target specific clients by location, interests, and many other factors. Online ads can be run for your small business on Google, Bing, and other search engines. You can also promote your business through social media platforms like Facebook, Instagram, Twitter, YouTube, LinkedIn... and the list goes on. There are seemingly endless avenues for online advertising these days, we're here to help you choose the right strategy for your business.