Social Media Management
We spend a great deal of time managing the social media efforts of small businesses and keeping up with current trends. With our social media management services, we post for you. This service is perfect for people who want their business to have an outstanding social media presence, but either don't have the time or aren't interested in doing it themselves.

Basically, what we do is; learn about the particular business and industry, take professional pictures (for local clients), set up accounts, post, interact with fans, and interact with other businesses for our clients.


Social Media Consulting
The goal for our social media consulting is to take away the ambiguity and frustration of managing social media. Our consulting is great for business owners who have the ability to post themselves, but don't have the time or interest in coming up with a social media plan or monitor page analytics on a daily basis.

It's extremely important to have a consistent social media presence with a variety of material going out to fans and followers, at least 3-4 times per week. With our social media consulting services we come up with the tactical plan for you. Before we get started we'll discuss your goals for social media and formulate a plan to achieve them. For example we'll come up with a daily posting schedule and track its success, which takes the guess work out of posting. Plus, we come up with creative contests or promotions to help grow your fan base. We also monitor analytics and we'll schedule phone calls to go over what's working and what isn't.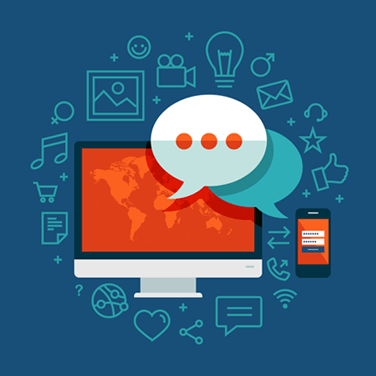 More about Social Media
Social media marketing is a great way to reach a large number of people in any given target market without having to spend a ton of money. Social media marketing allows you to easily pinpoint people in a certain location or demographic and get them engaged with your business.
Many small business owners have questions or doubts about using social media. The reality is; millions of small businesses as well as the majority of large corporations are utilizing social media with great results. With correct planning and daily management, social media can be a huge asset to your business. Social media is quickly becoming a necessity for businesses in today's world.
Of course the nature of social media is different for each business; however here's a general idea what social media (Facebook, Twitter, Pinterest, LinkedIn, Google+, etc.) can do for you, when it's done correctly:
– Reach out to current and potential customers, potential employees, the media, investors, and other members of the general public to educate them about your organization.
– Share your company's vision with the public
– Create an "image" for your business
– Allow customers to share information with you
– Interact with the public online and get valuable feedback
– Share interesting information with your fans and followers
– Provide a service for customers (i.e. share specials, sales, event information, industry related facts and statistics)
– Run contests, advertisements, or polls to draw in new customers
So the point is that social media can serve many purposes. The idea is that new customers or "ROI" should go hand in hand with all of the items listed above.
There are billions of people on social media sites every single day. If a consistent, quality presence is created on social media you will undoubtedly reach new people, and get them engaged with your business.