Online Marketing for E-Commerce
Build and Manage a Successful Online Store with Our Help!
Selling products online is a great idea, but it comes with challenges!
We can help you overcome those challenges with our design and marketing experience.
Properly advertising your products is very important and it needs to be done right. It can be easy to spend large amounts of money in the wrong places and not get the results you need to sustain your online store. This is where ReStyle Marketing can help your business. By managing your advertisements, we can use our experience to design campaigns that will work for your small to mid sized e-commerce business. There are many components in a properly set-up online store, and we're here to help you navigate through the process!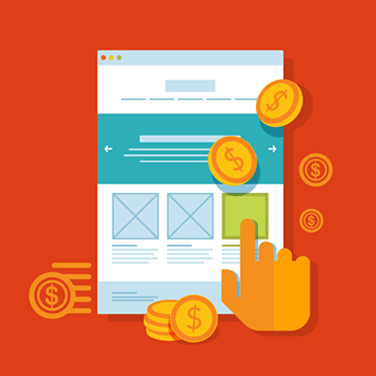 Website Development
You'll need to have a well-designed, easy to use e-commerce website for your customers to shop. It's important that your website is setup properly for your individual brands needs, everything from design to functionality should be in line with your branding and appeal to your target demographic. We'll help you make sure it looks professional, enticing, and provides a seamless shopping experience for your users.
There's a lot of work that needs to be done behind the scenes for your website to ensure your products show up properly and the website runs quickly. We don't want to make your customers wait for products to load. Making sure that your customers personal information is safe during the checkout process is also crucial to your online store's success! We can handle all of this for you with our hosting service.
Online advertising
Advertising your online store will be the best way to drive customers to your website initially. We're capable of running advertisements through a wide variety of online mediums that will allow you to show up to the proper viewers who are most likely to purchase your products. We're well experienced in using these platforms to market stores. We're Google Partners, and we're also very experienced in social media advertising, including; Facebook, Instagram, LinkedIn, etc.
There are endless opportunities for advertising online. The right mixture of advertising platforms will be determined by your individual product offering and customer base.
Social Media
Having the solid social media presence is important for your e-commerce business. Social media a great place to generate reviews and give customers great insight into what your company is all about. Not only can we advertise your store through Facebook, but we can manage your company's page and post to it for your business!
Email Campaigns and Analytics
Using email campaigns to reach out to past customers is a great way to create recurring customers. We can design email campaigns and send them out to customers so you stay in touch and top of mind.
Being able track and market to potential customers who have already visited your page or viewed your products will allow you to generate more sales. As one example; We're capable of using analytics to track and re-market your products to viewers who had visited your website, but did not complete a purchase.